RAVEN37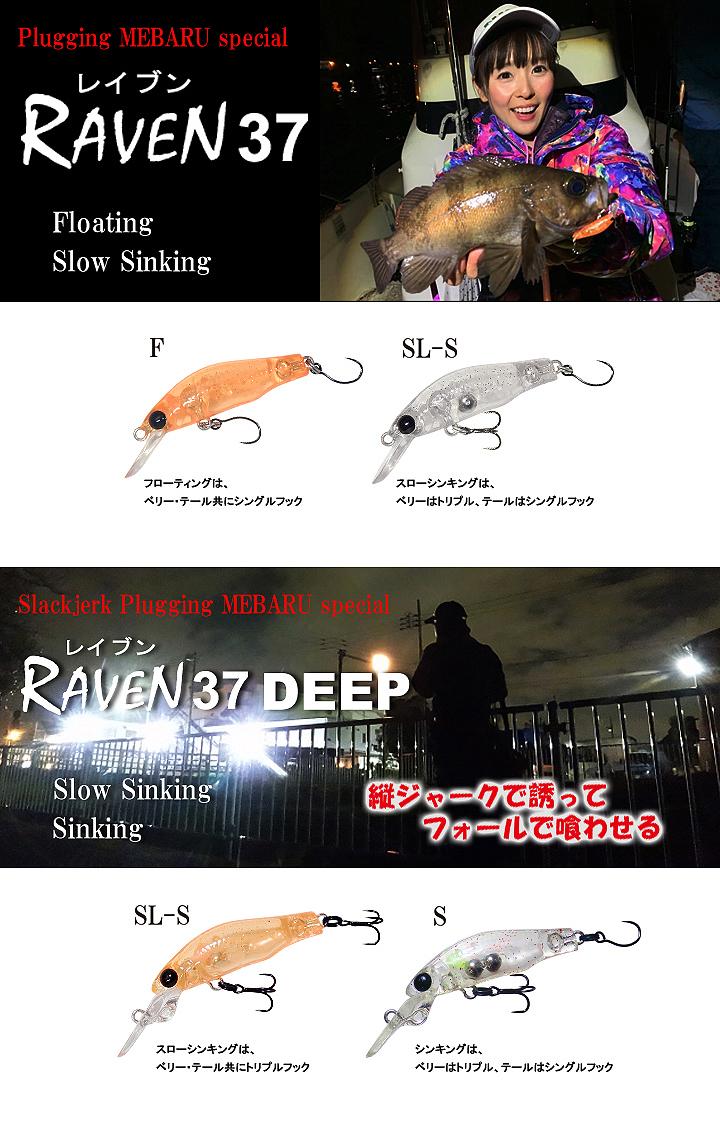 RAVEN 37 draws bites from picky rock fish by jerking with slacks.
Combination of sinking and darting actions is effective; darting upward direction and sinking.
Compared to plastic worms, RAVEN37 can approach to rock fish from lateral and upward directions.
With tension fall, both Slow Sinking and Sinking Model show fluttering actions during sinking.
Dens 37 Slow Sinking Model draws bites by letting Rockfish see it well.
Sinking Model sinks from butt side and reaches deep range quickly.
It draws bites from Rockfish during sinking involving fluttering actions after jerking.
Both of them are easy and comfortable to use under any situation and weather.
●MADE IN JAPAN