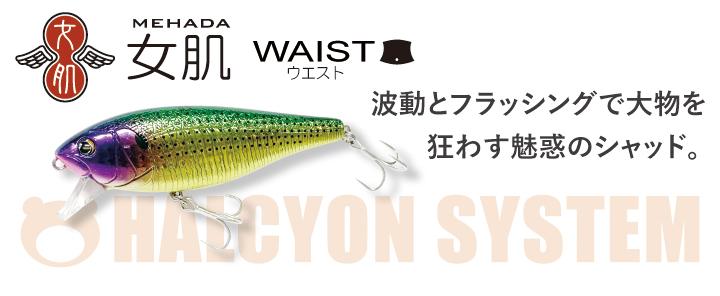 Super Plug Catching Big Ones Lurking Under Water!

Mehada is a shad-shape plug attracting fish with fantastic actions. Its flat body moves water widely and makes fluttering actions involving high flashings. It works great on jerking actions. When you jerk it, it shows sharp darting actions in the water.
Mehada is especially good to exam the bottom and underwater content and compositions. Its flat-wide body works as a sensor and bring more information to you.
Mehada will help you to get more information in your fishing spot and draw more bites from big ones lurking under the water.
●MADE IN JAPAN