Shad Knife FATⅡ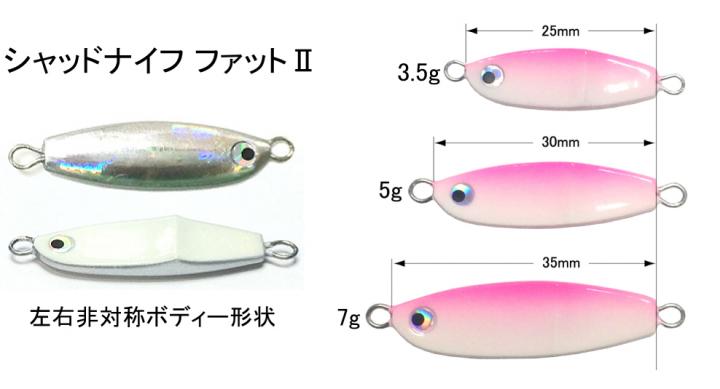 Tiny metal jig, Shad Knife, has two types: FATⅡ and SLIMⅡ. Both of them have front-back asymmetrical bodies.
It is metal jig designed to catch many kinds of fishes such as rock fish, trevally, mackerel, and so on.
The original and unique body of Shad Knife is designed to receive water current, which makes attractive and unexpected actions.
Let's enjoy light games with Shad Knife!
●MADE IN JAPAN